BUILD MUSCLE | LOSE FAT | STAY LEAN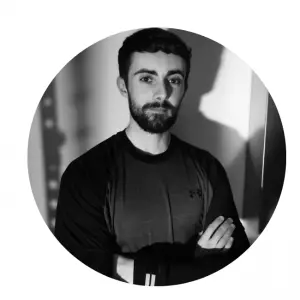 Hi, I'm Simon the owner of Bodies By Byrne. I'm a health and fitness writer for the supplement industry with a focus primarily on body composition (fat loss, muscle growth and physique maintenance).  
Having been a writer since 2015, I also decided to start building up my qualifications within the industry becoming a certified fitness instructor in the UK and also becoming a certified nutritionist and coach for the world renowned nutrition specialists Precision Nutrition. 

Helping people improve their physique is a genuine passion of mine, I've currently produced close to 150 articles on a range of topics for physique development and have a small coaching group for 1-1 online clients. 

I'm on a personal mission to produce an online resource that will help people transform their physique with manageable lifestyle changes. This is done through a combination of free articles, interactive tools and a refined 1-1 online coaching service.
Years Industry Experience